Hahn Horticulture Garden Merchandise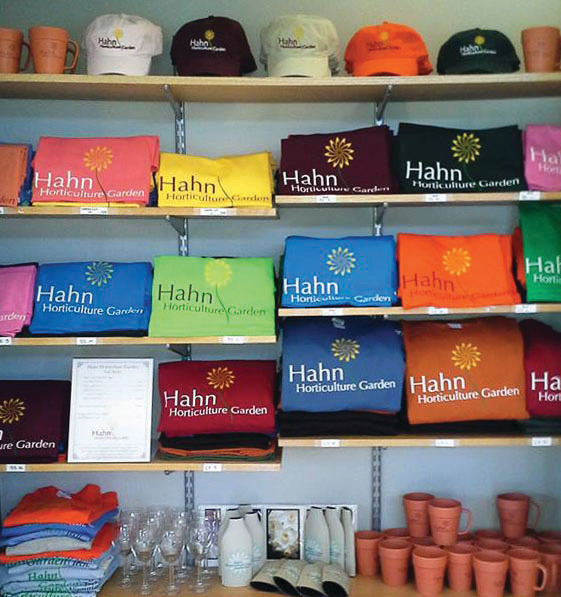 Colorful t-shirts and hats, scented lotions and body creams made locally and naturally, rescue balms and scrubs to rejuvenate gardening hands – all these available for purchase at the Hahn Garden's pavilion gift shop.  Proceeds benefit the Garden's new projects, improvements and plantings such as our striking spring tulip and pansy display along Washington Street.  Please contact Lisa Lipsey, llipsey@vt.edu, 540-231-5970, with any questions.
Our youth t-shirts, both long and short sleeve, are on sale through the end of the year.  Great gifts for kids and grandchildren!