Education and Special Events at the Garden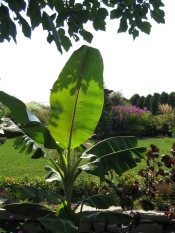 There's always something going on at the Hahn!
Fabulous speakers, seminars, symposia, hands-on workshops, free garden walks, plant sales, and other events happen throughout the year - check back frequently for the latest!
We will have Visitor Parking Permits available to those attending our programs. Faculty and staff must parking in F/S spaces.  
Related Links
Hahn Horticulture Garden and Virginia Cooperative Extension programs and employment are open to all, regardless of race, color, national origin, sex, religion, age, disability, political beliefs, sexual orientation, genetic information, marital, family, or veteran status, or any other basis protected by law. An equal opportunity/affirmative action employer.
If you are a person with a disability and desire assistance or accommodation, please notify the Garden Staff at (540) 231-5970 during business hours, 8 a.m. to 5 p.m.