March 4 to April 30
Jordan Perfater

About the artist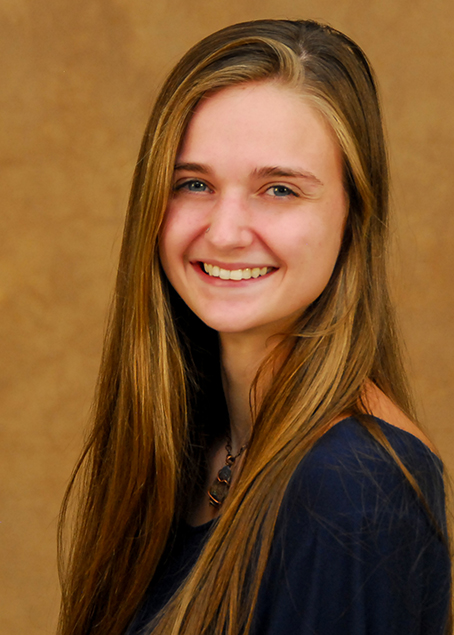 From a young age, art had always been a passion for Jordan. In elementary school she won an award for a contest themed "My Favorite Place", where she stated the art room was ultimately her favorite place. Jordan's passion for art followed her throughout school, taking AP art in high school as well as participating in the Fine Arts program at New River Community College. Currently she shares her talents by teaching art classes at local festivals and events, including the H'art festival held in Downtown Christiansburg.
Christiansburg, Virginia is the place Jordan has always called home, though it was a trip to Abington, Virginia that changed her perspective on art forever. While visiting Abington's local art shops and museums, she met artists using new and unorthodox mediums that were truly inspiring. With a newly-found inspiration, Jordan soon after created her first mixed media piece that became the basis of her current artwork. "As I was walking down a backroad from my Dad's house in Abington, I ran across a path of beautiful wild flowers. I thought to myself "I wish I could capture this picture and put it to canvas". I found myself walking home with an arm full of flowers and a goal". From this, a piece named "Life vs. Death" was born, and received an Honorable Mention award from the Blacksburg Art Association in 2014.
College was where Jordan found her preferred medium of mixing dried flower art combined with acrylic paint, and this has been the medium of her most recent creations. "I wouldn't consider myself to be a detailed artist, so I use flowers to fill in the detail for me."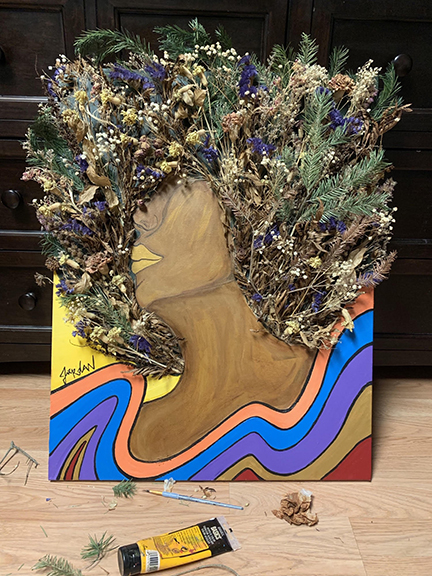 "Bringing more beauty into the world one piece at a time"
My goal is to create art that is unique and fun to look at. I want people to see my art and wonder how it was created and ponder on its deeper meaning. By mixing my interests along with items that inspire me, I aspire to bring more beauty into the world one piece at a time. Inspiration can be found almost anywhere, even in your own backyard.