Natalie Marie Siegel
About the artist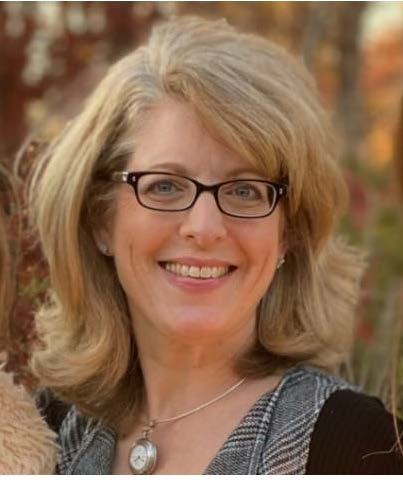 Natalie received her Bachelor of Fine Arts degree from JMU in 1984. From there, she worked as a graphic designer in the DC area for 10 years. While raising their three children, she sidelined as a freelance illustrator. At the request of a local interior designer, she entered the field of decorative painting, embellishing walls, ceilings and furniture for model homes and private residences.
In 2003, the family moved to her husband's hometown of Blacksburg, where she combined her love of antiques and decorative painting by transforming old furniture pieces into one-of-a-kind works of art for client's homes. In 2007, The Upscale Attic was conceived and she successfully ran this consignment shop for quality home furnishings for nearly 14 years, employing her artist's eye for window displays and eye-catching vignettes.
It wasn't until she closed the shop in 2021 that Natalie started painting in acrylics and a new artistic adventure began. Incorporating antique elements, capturing the natural beauty of the NRV and creating detailed texture with palette knives are her current passions.