Our standard Wedding and Reception Rental
April-October: $1,795.00
November-March: $1,250.00
9 hour garden and pavilion reservation the day of your wedding (must be over by midnight).
Access to the garden and pavilion the day before your wedding from 12pm-5pm for decoration, storing items, or your rehearsal.
Any choice of vendors (i.e. caterer, photographer, DJ).
Two separate large lawns for ceremony and reception
Beautiful garden setting and atmosphere
Wedding Ceremony Only Rental
April-October: $1,050.00
November-March: $795.00
5 hour garden and pavilion reservation the day of your wedding (must be over by midnight).
Access to the garden and pavilion the day before your wedding from 12pm-5pm for decoration, storing items, or your rehearsal.
Any choice of vendors (i.e. photographer, DJ).
Two separate large lawns for ceremony
Beautiful garden setting and atmosphere
Note that an additional $250 cleaning/damage deposit is required and will be refunded within 7 days if not needed.
Not the wedding that you're looking for?
Contact us using the form on the right side of the page to discuss your ideal ceremony and/or reception. Whether you are just looking to elope or want additional time to clean up the next day, let us know what we can do to help make your dream wedding a reality.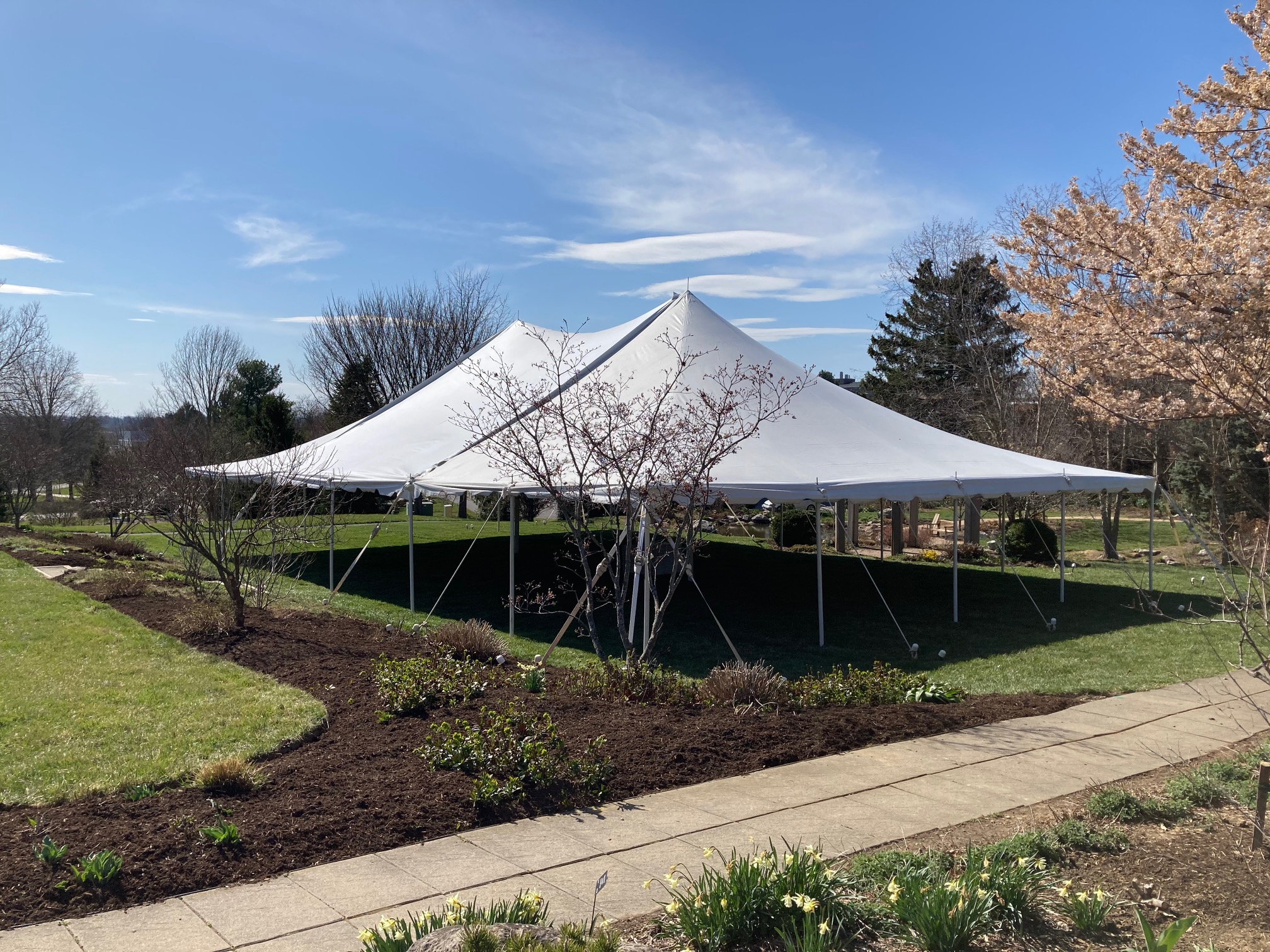 A 40'x60' tent on the tent lawn at the end of March 2022.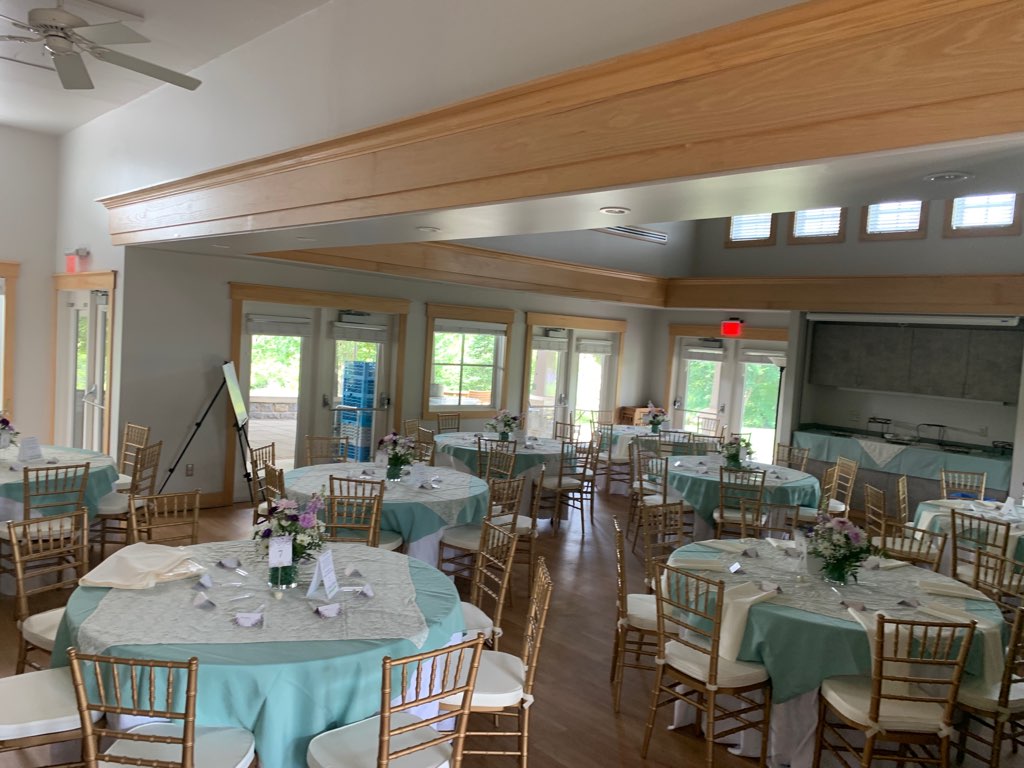 The Pavilion setup for a wedding using rental tables and chairs.